What would you do if you would win the lottery? Would you still be doing the work you do today?
For me the answer to that same question is absolutely yes. I didn't really win the lottery, I don't even play on it, so that kind of limits my odds of winning. But I do know this: if I would win the lottery tomorrow, I would still be running SolidShops. I would also keep teaching my students about web development and server management. That's exactly what I do today and it's what I love doing most.
Personally, I think that's just as good as winning the actual lottery.
Of course here at SolidShops we have good days as well as bad days just like everywhere else. But that's ok, it makes you appreciate those great days even more. What's important is that you stop doing what you're doing from time to time and think about it: are you doing what you are really passionate about?
If not, why not pivot into something what you really love doing. In the end, you only have one journey. Make it count.
Today we had a lot on our plate to discuss. The weather in Belgium is exceptionally good these days so we decided to enjoy the sun a little and went out to have our meeting on a sunny terrace in the city. We actually ended up having a very productive meeting and enjoyed it tremendously. After the meeting, we had some amazing Belgian beer to top things off ;).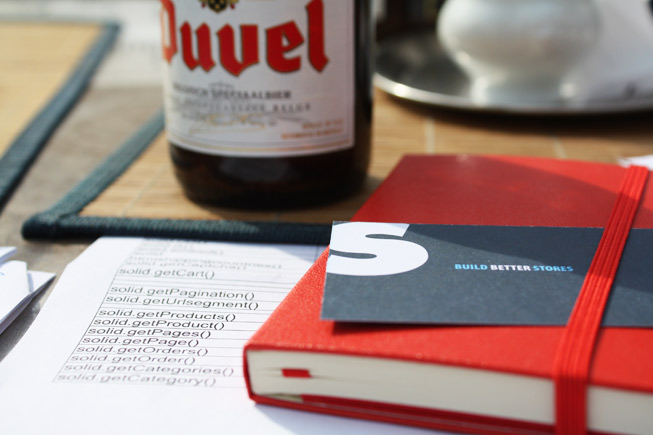 Don't feel guilty about those days where you are less productive than you could have been. Sometimes the journey is more important than the outcome and walking that road will bring you one step closer to winning that lottery, without buying a ticket.
Cheers to that.