Sweet as candy! That's what SolidShops is to web designers and their clients. Betacandy.com thought the same thing and featured us as one of their startups for their members. Betacandy is an amazing application that connects web designers, developers, tech enthusiasts and entrepreneurs with fresh new online applications.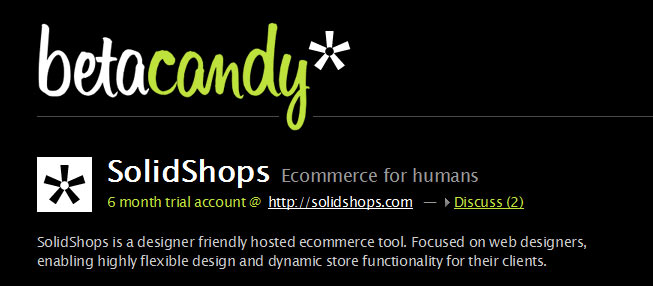 Early adopters are flocking to betacandy to be the first to learn about new apps coming out and to get early and exclusive access to these same apps. We are truly happy to be on the site and hope to enable their users to build better online stores using SolidShops.
Thanks for the beta love betacandy!