This is the first time that we didn't receive a single bug report from our users since our last release two weeks ago. That means that we're reaching a point where the application is even more rock-solid than it was already. For this release, we've implemented a new feature that has been requested by a number of our clients: export of order data.
New feature: exporting of order data
The possibility to export order data is a feature that has been requested by several of our users. Today we've released a basic but fully working order export utility for all shop owners. This is especially handy for people that are using external tools to do their bookkeeping.
In order to export your order data to a CSV-file (which can be easily opened in Excel or any other spreadsheet software) or to an XML-file, navigate to the "Orders" tab in your admin screen and click on "Export orders". There you can choose in which format to export your orders.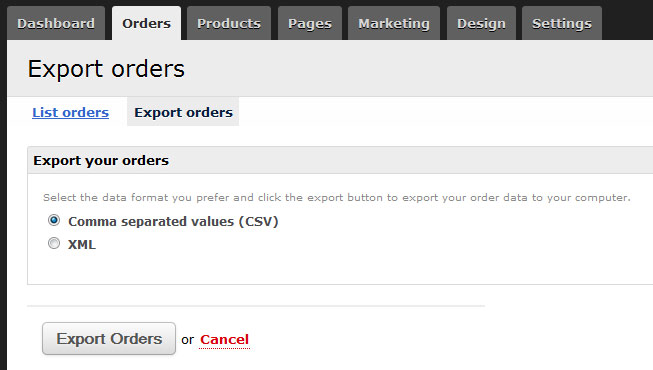 Enjoy the new feature and stay tuned, we've got several other features that we'll be releasing in the coming two months. Since we haven't got a bug report in the past two weeks, we'll throw in a freebie for the first one that finds a significant bug in our application. If you find one, send us an email and we'll give 3 months for free to the one who finds one first.
We're just that committed to making SolidShops the best product possible.