We've just upgraded all stores to the latest version of the SolidShops e-commerce CMS. This is a release with a few small features, based on the feedback we've received.
Theme import
Since release 1.6.4 it was already possible to import a theme from an uri. This feature was introduced so you could maintain your themes with git (github or bitbucket) and import them into your store.
From now on you can also upload themes that are stored on your computer.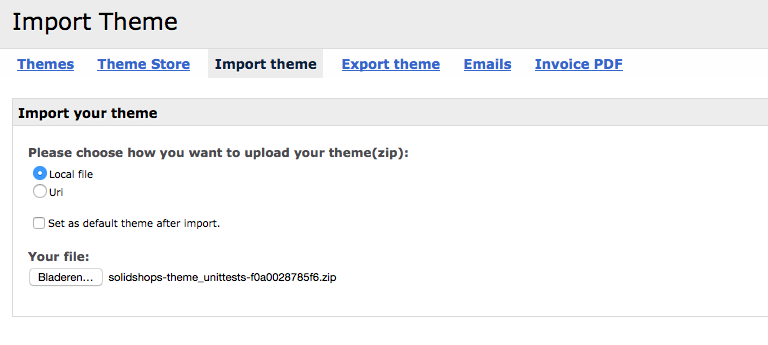 Theme export
A feature that has been requested a lot was the ability to export a theme to a zip file. If you're not using git (which you should), you can easily export a theme as a ZIP file and import it into several other stores.

Enjoy the updates everyone and let us know if you have an idea that can improve our application and our service to you. We'd love to know!