It's great to see that small businesses are moving faster than ever before. A lot of large companies are having trouble keeping up with the boutique online stores and small businesses that are communicating with their fans through Facebook and Twitter in an authentic way.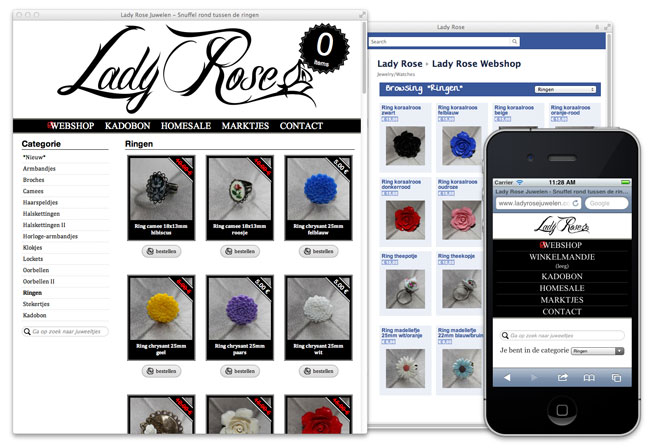 Lady Rose, a Belgian jewelry store launched on SolidShops recently, understands what it takes to build an online presence. Not only did they optimize their store for any screen resolution by adopting a responsive web design approach, they also launched a Facebook store on our platform to reach out to the 2000 fans on their Facebook page.
That way, their Facebook fans don't have to leave their natural cosy Facebook habitat to browse and buy new products.
Keep your eyes open for more responsive stores and Facebook commerce. We think a lot of businesses will catch up soon with this trend.